welcome, my little angel.
i've been meaning to share this new present with you for a long, long time.
please forgive me for taking so long to get to it - consider it a late christmas present >_<
please let me know what you think!! xoxo kissies for u bunbun!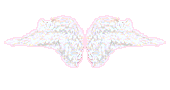 P.S. this is what this divider originally said when i first made this page in october or so!:
hi sweetheart.
happy birthday my angel! welcome to the new page. i hope u enjoy what i've put together!